New York City – Driven by a steadfast commitment to innovation and patient care, esteemed surgeon Dr. Diktaban is thrilled to announce a groundbreaking advancement in facial aesthetics with the introduction of Buccal Fat Pad Removal under Cocktail Anesthesia. This cutting-edge technique revolutionizes surgical experience, ensuring enhanced comfort, safety, and optimal results for patients seeking facial refinement.
Buccal fat pad removal, also known as cheek reduction surgery, has long been a popular procedure to achieve a more sculpted and contoured facial appearance. However, patients have often expressed concerns about the associated discomfort and the need for general anesthesia. Dr. Diktaban has taken these concerns to heart and has diligently worked to develop an innovative approach that prioritizes patient well-being without compromising the quality of the results.
The integration of Cocktail Anesthesia into the buccal fat pad removal procedure is a game-changer, offering patients a range of benefits that set it apart from traditional methods. By combining a customized blend of local anesthetic medications with carefully selected sedatives, patients can now experience the procedure in a relaxed and pain-free state while remaining fully conscious throughout the surgery. This technique ensures a faster recovery period, minimal downtime, and significantly reduces the risks associated with general anesthesia.
"Over my 35 years in the facial aesthetics industry, I have been committed to staying on the cutting edge of technology and advancement in the field while also offering the highest level of care to each patient I see," said, Dr. Diktaban, MD. "This new buccal fat pad removal procedure surpasses the conventional methods and provides a transformative experience for the patient."
Dr. Diktaban invites individuals considering buccal fat pad removal to schedule a consultation at his state-of-the-art office in Manhattan. During the consultation, he will discuss their unique goals, explain the procedure in detail, and address any concerns they may have. With his extensive experience and expertise, Dr. Diktaban will create personalized treatment plans tailored to each patient's individual needs, ultimately helping them achieve the facial aesthetic they desire.
About Dr. Diktaban:
Dr. Diktaban is a highly respected and board-certified surgeon specializing in facial aesthetics and cosmetic procedures. With a passion for innovation and patient care, he has earned a reputation as a trusted authority in the field. Driven by a commitment to excellence, Dr. Diktaban constantly seeks new ways to enhance patient experiences, leading to remarkable results and unparalleled satisfaction.
Media Contact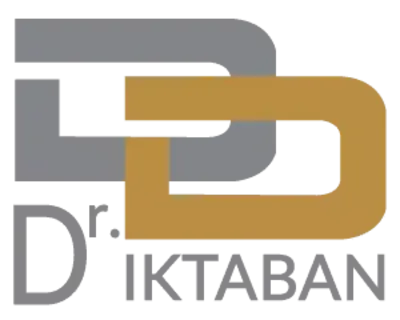 Company Name
Theodore Diktaban, MD, FACS
Contact Name
Cynthia or Theodore Diktaban
Phone
(212) 988-5656 or 646-906-9449
Address
635 Madison Avenue, 4th Floor
City
New York
State
New York
Postal Code
10022
Country
United States
Website
https://www.drdiktaban.com/