Calgary, AB – Relationships play a vital role in people's lives, offering companionship, love, and support. However, couples, regardless of their deep love and commitment, can encounter challenges that test their bond. Instances such as breakdowns in communication, conflicts, trust issues, and major life transitions can strain the relationship, resulting in emotional distress and a sense of disconnection. These issues can profoundly affect couples, leading to increased stress, diminished intimacy, and a general feeling of dissatisfaction within the relationship.
Couples counselling plays a crucial role in such situations. It provides a secure and supportive space where partners can openly express their thoughts and emotions, guided by a trained professional who facilitates conflict resolution and the process of rebuilding the relationship. Virtuous Circle Counselling understands the unique complexities of couples' relationships and the nuances involved in addressing their issues. With their team of experienced counselors, they establish a collaborative environment that ensures both partners feel heard and understood. The counsellors at Virtuous Circle Counselling deliver personalized guidance, tailored to meet the specific needs of each couple, ensuring that their concerns are effectively addressed.
"Going through a traumatic experience can leave you feeling helpless and disconnected from the world around you," said a counsellor at Virtuous Circle Counselling. "To this end, our mission is to empower our clients with the capacity to heal and resolve their traumatic experiences."
Virtuous Circle Counselling in Calgary recognizes the importance of accessibility and offers a range of options to accommodate couples' preferences and needs. They provide both online therapy sessions and in-person sessions, allowing couples to choose the format that best suits their circumstances and comfort level. Online therapy offers the convenience of receiving counselling from the comfort of one's own home, while in-person sessions provide a more traditional face-to-face experience.
In addition to their flexible approach, Virtuous Circle Counselling utilizes effective couples therapy techniques to facilitate meaningful change and growth within relationships. Their counsellors are trained in various evidence-based modalities, such as Emotionally Focused Therapy (EFT), Gottman Method Couples Therapy, and Reflective Listening. These approaches are designed to address underlying issues, enhance communication skills, and foster deeper emotional connection between partners.
Virtuous Circle Counselling features an FAQ section on its website to further support couples in their decision-making process. This section addresses commonly asked questions related to the counselling process, fees, scheduling, and other relevant topics. By providing comprehensive information, couples can make informed decisions and have a clearer understanding of what to expect from their counselling experience.
In addition to couples counselling Calgary, the private counselling clinic offers individual counselling, adolescent counselling, child psychologists, and family counselling services. Their specialties also include anxiety therapy, depression therapy, anger management, trauma therapy, sports psychology, and assessment services.
Virtuous Circle Counselling is located at 4838 Richard Rd SW Suite 300, Calgary, AB, T3E 6L1, CA. Contact the counselling clinic at (587) 856-8369 or visit their website to learn more about their services.
Media Contact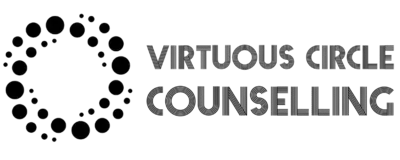 Company Name
Virtuous Circle Counselling Calgary | Anxiety, Depression & Couples Counselling
Contact Name
Tiffany Petite
Phone
+1 587-856-8369
Address
4838 Richard Rd SW Suite 300
City
Calgary
State
Alberta
Postal Code
T3E6L1
Country
Canada
Website
https://vccounselling.com/