Clifton, NJ – Brach Eichler Injury Lawyers, a prominent personal injury law firm based in Clifton, NJ, has been at the forefront of providing exceptional legal representation since its establishment in 2016. Led by a group of accomplished trial lawyers, the firm's personal injury attorneys boast strong leadership and a comprehensive understanding of substantive law and trial procedure.
Edward P. Capozzi, a certified civil trial attorney by the New Jersey Supreme Court, is the chair and a key figure at Brach Eichler Injury Lawyers. Mr. Capozzi's exceptional legal prowess and relentless dedication have earned him lifelong membership in the prestigious Multi-Million Dollar Advocates Forum. Renowned for securing numerous seven-figure settlements and court verdicts, this personal injury attorney has consistently ranked among the state's top trial lawyers. From 2012 to 2018, Mr. Capozzi achieved the remarkable feat of securing at least one, and often multiple, of New Jersey's top 20 verdicts or settlements each year.
Notably, the firm also takes pride in the achievements of Alex Capozzi, who holds the distinction of being the youngest attorney in New Jersey history to secure a multi-million-dollar jury verdict. In 2016, he further solidified his reputation as a formidable litigator by obtaining the 14th-largest jury verdict in the entire state. With less than 1 percent of attorneys nationwide able to claim such notable accomplishments in their careers, this Clifton personal injury lawyer exemplifies the firm's unwavering commitment to excellence.
It's not just Edward and Alex Capozzi who make Brach Eichler Injury Lawyers a force to be reckoned with. They are backed by a team of dedicated and accomplished trial lawyers, including Corey A. Dietz, Kristofer C. Petrie, Jeremy L. Hylton, and Daniel G. Leone. Each member of this exceptional team brings unique skills and expertise, ensuring that clients receive the highest level of representation.
Together, they offer comprehensive legal representation to individuals facing various types of personal injury cases, including motor vehicle accidents involving cars, trucks, and motorcycles, train accidents, construction accidents, head and neck injuries, workers' compensation cases, and more. These attorneys understand the unique challenges and complexities associated with each practice area and are committed to providing personalized and effective legal solutions for their clients.
In addition to its experienced attorneys, Brach Eichler Injury Lawyers boasts a team of capable associates who contribute significantly to the firm's success. Recognizing the importance of recruiting and developing exceptional legal talent, the firm is committed to nurturing these individuals and shaping them into outstanding trial lawyers. With a focus on continuous growth and learning, these associates embody the firm's commitment to providing exceptional legal representation and staying at the forefront of the legal field.
Personal injury victims in need of skilled representation can take advantage of the free consultation offered by Brach Eichler Injury Lawyers. With its extensive knowledge and experience in handling personal injury cases, the firm is ready to provide clients with the legal guidance and support they need to navigate through challenging times and pursue their rightful compensation.
Brach Eichler Injury Lawyers is located at 481 Highland Ave., Clifton, NJ, 07011, USA. To schedule a consultation, contact their team at (973) 577-5574. For more information regarding the services offered, visit the firm's website.
Media Contact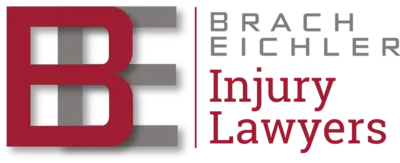 Company Name
Brach Eichler Injury Lawyers
Contact Name
Edward P. Capozzi
Phone
(973) 577-5574
Address
481 Highland Ave.
City
Clifton
State
NJ
Postal Code
07011
Country
United States
Website
https://www.njlawresults.com/passaic-county/clifton-personal-injury-attorneys/