Calgary, AB: Virtuous Circle Counselling provides professional psychoeducational assessments for children to evaluate their academic, behavioral, and social functioning. These assessments thoroughly examine a child's strengths and weaknesses in areas such as learning, attention span, memory, language, problem-solving, and social and emotional abilities.
The psychoeducational assessments for children provide valuable insight for schools and parents regarding a child's learning abilities across various environments, whether it's at home, school, or daycare. Additionally, these assessments are instrumental in identifying any additional support that a child may need, such as speech therapy, occupational therapy, or physical therapy. In the school setting, the results of these assessments inform teachers about the most appropriate learning methods and solutions, such as offering additional test time, to facilitate the child's success.
The results obtained from Virtuous Circle Counselling's assessments can help diagnose learning disabilities such as ADHD, dyslexia, dysgraphia, language disorders, nonverbal learning disabilities, and intellectual disabilities. Conversely, they can also identify children who are considered "gifted," displaying an IQ of 130 or above.
Parents of children with learning disabilities can utilize the assessment results to apply for funding through the Family Support for Children with Disabilities (FSCD) program. The assessment review process typically takes between two to six hours, depending on the specific areas being evaluated. As part of the program, children are given the opportunity to take breaks from learning to engage in movement or play, often using board games.
Virtuous Circle Counselling strongly encourages parents to provide pertinent school records, such as report cards, as well as any previous psychoeducational assessments and medical reports, to qualify for the FSCD program. These documents are essential in establishing the child's educational and medical history, contributing to a comprehensive understanding of their needs.
Virtuous Circle Counselling typically provides assessment results within a month, although they can expedite the process if parents have a specific application deadline. To determine the suitability of the counsellor, parents can take advantage of a complimentary 30-minute consultation. This session allows clients to evaluate whether the therapist can effectively assist them in achieving their goals.
The staff at Virtuous Circle Counselling in Calgary, AB, comprises certified and experienced counsellors and psychologists who have worked with many children before. Their assessments are evidence-based, backed by credible research to prove their accuracy. The counsellors focus on the child's well-being, offering valuable recommendations to make learning easier.
A quote from the counsellor's website states, "A psychoeducational assessment can provide information about how well your child learns and thinks. We support diverse communities to foster inclusivity and acceptance. Each of our stories and experiences have shaped us in a variety of ways. We will work hard to provide you with a safe and compassionate environment to sort through your issues and we will provide the practical tools necessary for you to take back to your daily life and relationships."
Call the team at 4037970660 to consult or book an appointment. Visit the counselling clinic's website for more information on its services. Virtuous Circle Counselling is located at 4838 Richard Rd SW Suite 30, Calgary, AB, T3E 6L1, CA.
Media Contact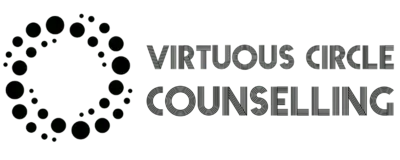 Company Name
Virtuous Circle Counselling
Contact Name
Tiffany Petite
Phone
4037970660
Address
4838 Richard Rd SW Suite 300
City
Calgary
State
Alberta
Postal Code
T3E 6L1
Country
Canada
Website
https://vccounselling.com/